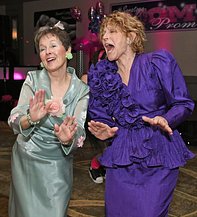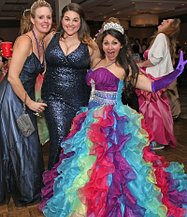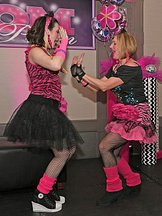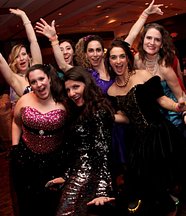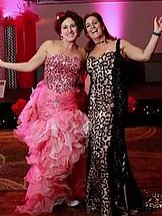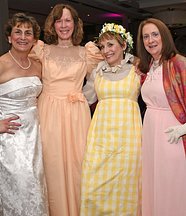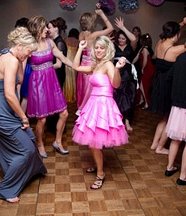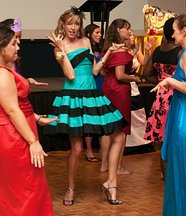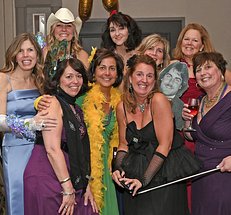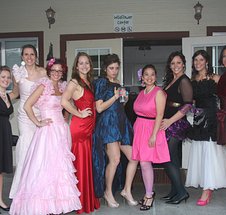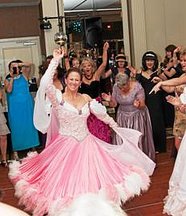 Are you READY for a night filled with laughter (and ending with tired feet) !?!? We are too! We can't wait for all of you beautiful ladies to join us as we raise money to benefit Just Girls - Hearts of the Albemarle.
Here are a few tips for how to have THE BEST time:
Remember when you went to prom in high school? Everyone went out to eat in their fancy attire? Don't cut that part of the night out just because you are an adult. Enjoy dinner out with your girlfriends at one of the many locally owned restaurants. When you arrive at Seven Sounds, grab a drink and hang out downstairs in the brewery until we open the venue doors at 6. The room outside of the venue will be available for coats if you need a place to put them - just know it will not be monitored.
While checking in, you will have the opportunity to buy raffle tickets which you can use to win some pretty cool prizes, request your favorite jams, and be in the running for our PROM QUEEN!! Tickets can be purchased at check-in AND at the bar where you get your drinks. Song requests can be made with cash as well. All proceeds from raffle tickets and song requests will go to Just Girls.
When you post your photos, add #ECMOMPROM so that everyone at home can follow the fun. And so you can relive your Prom Night over and over and over and over!!
The Prom will end at 11, but that doesn't mean your night has to be over. Seven Sounds will stay open until midnight, and there are various other establishments in the downtown area that will be open as well.
AS ALWAYS, please make sure you have a designated driver or someone to pick you up if you plan to drink.
And don't forget to tip your bartenders!
Elizabeth City's 1st Annual Mom Prom
Seven Sounds Brewing Company
Saturday, January 28, 2022
6 pm - 11 pm
Email below for more information